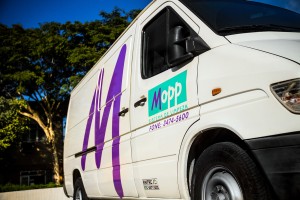 Infra-estrutura
The excellence of the services offered by Mopp is supported by a unique infrastructure. Nossa seat, over 6.000 m2, coordinates the activities of subsidiaries also ample, spread across various cities of the country, among which stand out the Foz do Iguaçu (PR), Rio de Janeiro (RJ), Cubatão (SP) and Serra (ES).
We import Canadian technology, resources and staff to support the work of a contingent of more than 4.000 collaborators, undergo constant training to operate the wiper world's most advanced.
We use the latest equipment, many of them specially developed for specific activities Mopp. Our engineering team seeks not only to the improvement of technical infrastructure available to customers, as well as the development of practical solutions that maximize revenue for reducing the costs of cleaning.
Limpeza Mopp Differential System
The cleaning system of MOPP is innovative and unique. Developed by our engineering team, is permanently enriched by technological exchanges we have with institutions and companies from other countries. One of the many factors that distinguish the service offered by Mopp is investment in intense training of its employees, so that the benefits of these technological advances do realize if the quality of service actually rendered.
Our equipment, many of which are specially designed, intended not only to provide qualitative gain that distinguishes us as viable operating costs that reflect positively on the price of our services.
Mission, Vision and Values
Permanent search for new procedures internationally tested and approved, to ensure the highest degree of hygiene environments of enterprises, including those seeking international quality certifications, always prioritizing the preservation of assets from customers. Constant investment in quality, seeking always be aligned with what is most modern, the search for solutions that deliver the best performance of the work done by a workforce of the highest qualification, with its consequent effects on reducing the costs of maintenance and cleaning.